Along with our regular walks, talks, outings and social activities, special events involving one or many of our members occur from time to time. This page gives details of some of the most significant.
19th December 2021
The final 90th birthday of the year was 19th Dec, when Brian Bebbington reached the landmark.  Like Peter Haigh, he preferred a bottle of decent champagne.
14th August 2021
2021 was a good year for big birthdays, and Jack Ponsford reached his in August. His preferred tipple was a good single malt.
August 2021
Stuart Jennings made a killing on eBay (don't ask…) and, being an aviation fan, decided to treat himself to a flight in a Spitfire. Not content with that he also arranged a flight in the world's only 2-seat Hurricane. He claims not to have had the slightest touch of airsickness!
9th June 2021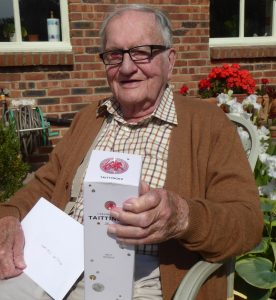 The club's favourite farmer, Philip Haigh, reached his 90th in June, and was delighted to receive a bottle of Champagne.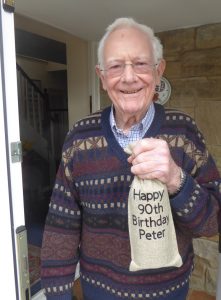 15th March 2021
We always try to mark our members' most significant birthdays, traditionally with a bottle of something warm and comforting. On this day, Peter Honeysett celebrated his 90th birthday and our welfare officer, Stuart Jennings, did the necessary.
There are no upcoming events to display at this time.